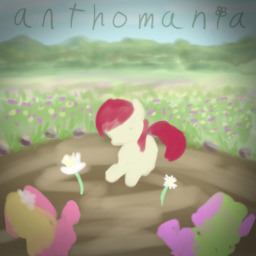 Anthomania
An`tho`ma´ni`a
n. 1. An extravagant fondness for flowers
Daisy and her friends embrace their destinies by transforming themselves into flowers. There is an unexpected consequence, however, as they end up controlling all of the flowers in Equestria.
Nopony really cares, though. It's not like flowers can take over the world or anything, right? Right?
Chapters (1)