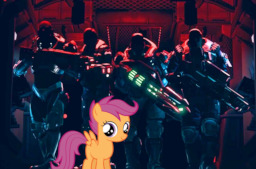 HELLO, COMMANDER.
In response to the Equine threat, this council of nations has chosen to activate the XCOM project.
We have located the alien's homeworld, known as 'Equestria'. Your mission is to travel there and murder everything you see. Your team has the best weapons, armour and training. Literally nothing can go wrong.
Operation: Exploding Face is underway!
Remember, we will be watching.
Chapters (1)