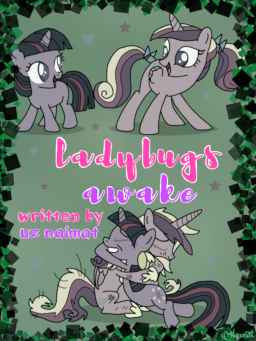 "Hey, Twilight. You're up late.
"Yeah, I couldn't sleep."
"Same."
It's two in the morning and everypony in Canterlot Castle is asleep. Everypony, that is, except for Twilight and Cadence.
Plagued by nightmares about recent events, the two soon-to-be sisters join together for a cup of hot cocoa, tears and deep conversations. Brace yourself; it's going to be a rough night.
---
Featured: 09/18/2023 - 09/22/2023
Behind-the-page: Ladybugs Awake
Chapters (1)