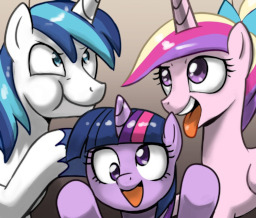 Source
Summer in Ponyville is always nice, and with the visit of Shining Armor and Princess Cadence coming to the humble town, Twilight Sparkle is doing her best to make sure that their stay is lovely.
But when Twilight receives a note, two days before the Royal Couple are expected to arrive, things start to go wrong. And when things start to go wrong, it can only do one of two things.
Get better.
Or get much, much worse.
Set after S5 Finale
Chapters (4)