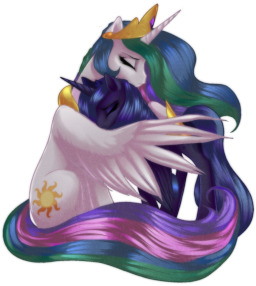 For more than a millennium, it was believed that the princesses were immortal. But as time marched ever forward, it become clear that even the alicorns won't live forever.
Princess Celestia is at the end of her life.
While Equestria must find a way to cope with this new reality, those that are truly suffering are those closest to her. None are struggling as much as her sister, Princess Luna. Not only is she forced to handle the duties of ruling Equestria and taking care of the transition, she must also cope with the imminent death of her beloved sister.
Warning: comments may contain spoilers.
Chapters (1)