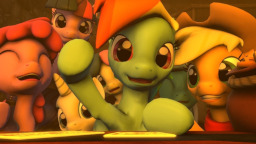 Source
In a time of peace in Equestria, it falls to everypony's favourite God of Chaos to stir things up a bit. But not in the way you'd expect.
Digging into another Dimension, Discord has introduced a game to Equestria, in his own design. HearthPone! Battle your friends, collect cards, and try to not know Discord enough that he makes a card or two of you!
Who will be Equestria's HearthPone Champion?
[I claim no Copyright of Hearthstone. It is owned by Blizzard Entertainment]
[Cover art by GeneralThunderbat, used with their permission

]
Chapters (1)