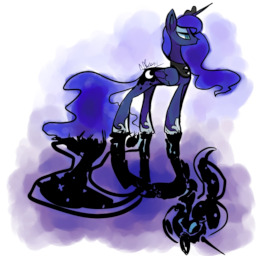 This story is a sequel to Discord's Time Travel Trip.
---
Somehow, (Discord), someway (definitely Discord), Nightmare Moon meets her future self. (It's all because of Discord.)
How will she react to seeing the mare she's destined to become? And how will Luna feel when confronted by her dark past?
(For those of you who will ask, this Discord is the younger Discord of the previous fic.)
Chapters (1)