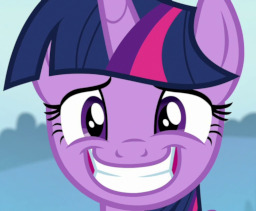 After years of putting it off and literally running whenever he asked about it, Twilight Sparkle finally decided to tell Spike where foals come from. Luckily for her, it turned out it was no longer necessary.
However, the good news ended there. Once Twilight and Spike were summoned to Canterlot by the Cutie Map, the duo found themselves giving "the talk" to two ponies Twilight thought long had it.
Spike, not understanding the awkwardness of the conversation, was okay with it. Twilight on the other hoof...let's just say she wanted to reevaluate her life once it was all over.
Despite its name, this story is unrelated to my story Rarity Gives "The Talk".
EDIT: featured through 06/13/21-06/15/21!
#1 on the feature list on 06/14/21!
Chapters (3)