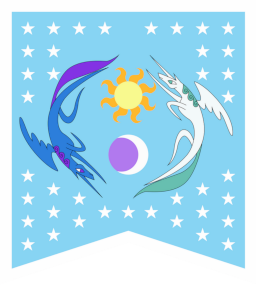 Those who do not learn from history are doomed to repeat it. While Equestria has been a land of peace and harmony for much of its history, it has also seen its fair share of battles.
This anthology of past battles aims to give the reader an unbiased view and historic perspective of some of the most pivotal moments in Equestrian military history as well as a view into the minds of the most brilliant and eccentric commanders of their time.
These are their stories.
Chapters (5)