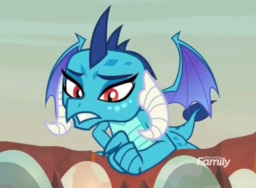 Tom has been chosen by a withered Dragon Spirit, to carry on his legacy.
Little did he know, it meant becoming a mother to a massive clutch of eggs.
Now as a young Dragoness in a world of dwindling magic, she must hatch and raise her children against all odds.
Perhaps even sharing her gift with a few other friends, raising a family isn't an undertaking to be experienced alone.
---
Ember TF, Smolder TF & Spike TF.
Egg hatching shenanigans aplenty.
Made Popular On 11/24/19.
Chapters (4)