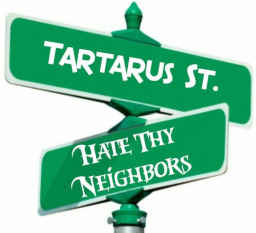 Welcome to the neighborhood!
Tartarus St.
Full of folks who just don't like people. That doesn't mean they can't join in on various neighborhood activities!?
Follow a group of people simply living for the moment, perhaps even finding comfort in the company of others.
Or maybe finding love?
Nah! ~ Everybody hates each other here.
---
Made Popular On 11/30/19
Chapters (2)