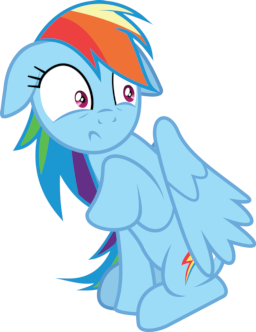 Source
Rainbow Dash moves into a quaint little neighborhood on earth.
Her only neighbor a lonely young man.
He's absolutely harmless!
But then again he's always stained red...
Her friends are coming up missing...
He has gloves on at night...
Why is his house so big!?
WHY IS THE BASEMENT LOCKED WITH FIVE DIFFERENT KEYS!?
She's not crazy!
He's the maniac!!
---
This Is A Birthday Gift For My Friend Thunder!
I Hope You Enjoy!
Will Update This Every Other Day Till Complete.
This Is A Ponies On Earth Story / Hello Neighbor Parody!
Made Popular On 12\13\19
Featured On 12\13\19! ~ Thank You All So Much!
Chapters (2)