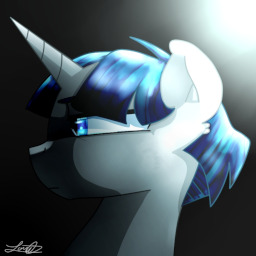 Source
Newspapers across the nation printed the headline: "A Star Has Fallen." Academies everywhere had a day of mourning. The princesses themselves gathered to bid the Bearded One farewell.
And Stygian found himself thinking about something he'd spent more than ten years trying to ignore.
Honorable Mention in the 2019 Everfree Northwest Iron Author competiton. Rated Teen just to be safe; all deaths take place before the start of the story.
Chapters (1)