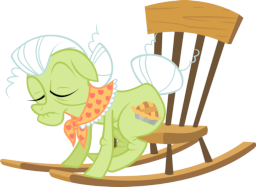 Hospitals can be dark places; full of bustling activity and apathy more than care and healing. At least, it feels that way to Granny Smith sometimes. No doctor in Equestria, even the kindest one, can fix what happened or fill the hole it left.
The dead, however, sometimes leave gifts behind.
EDIT: Featured 2/14/18!
EDIT: Now with a Chinese Translation!
Chapters (1)