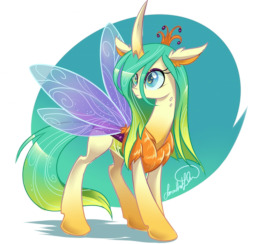 Starlight Glimmer is feeling worried about one thing: she remembers when she failed at making Chrysalis, the Changeling Queen, join her and the others. With that, every changeling was reformed but her, who got her chance to escape.
It's been so long since that happened. But Starlight is not going to give up.
And she will fix that issue with a scroll she used some time ago...
---
Short story depicting a possible way to reform Chrysalis.
UPDATE: Someone is making a comic version of my story on DeviantArt! You can see the cover art here.
Chapters (1)