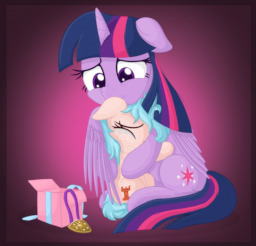 This story is a sequel to To Reform a Queen
---
Equestria has been about to lose all its magic. However, the light wins once again, and now Twilight is thinking about what to do. The filly in front of them understands what Friendship means; it's just the way she uses it.
Maybe, with a bit of help, she can get another chance...
---
Idea requested by JimmyHook19.
Cover art by VectorVito (he also has a FIMFiction account, and the name is "vito"). Go check his art!
All characters belong to Hasbro.
Chapters (1)