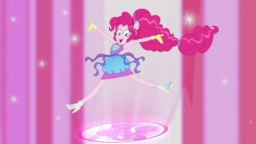 This story is a sequel to A Shimmering Transformation
---
Like every single person in the world (or almost everyone), Jimmy has a great time when preparing or going to parties. There's that moment when people have a taste of the delicious cake. There's that other moment when people play games or tell jokes.
And there's also that moment when Jimmy notices his voice sounds different.
---
Another one-shot belonging to this curious universe of JimmyHook19. Hope you like it!
And don't forget to smile everyday.

Chapters (1)