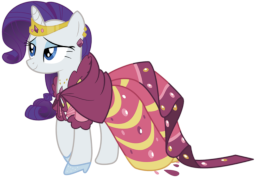 A nice walk through the forest is a good way for spending the day. Seeing the animals, moving between the trees...
On top of that, you may find anything if you look closely or if you discover it by accident.
For those reasons, maybe Jimmy should have just stayed at home.
---
One-shot story requested by my good friend JimmyHook19. Hope you like it!
P.S: This story is meant to celebrate September 8th, aka Rarity's Day! I was planning to publish it earlier, but I had a bit of an issue with the internet.

Chapters (1)