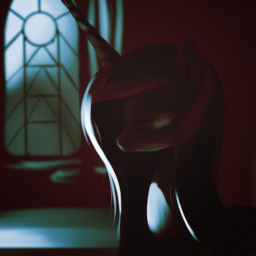 Source
Shining Armor went on a secret mission without alerting Celestia and Luna to this act. Now he's come back, and what he brought with him is beyond Cadance's comprehension. Desperate to save her ill husband but terrified of how her aunts will react, Cadance calls upon the one individual whose magic might be able to fix this.
But when dealing with the latent power of Grogar, even Discord may be hesitant.
---
The first in a new collection of Them tales. This one will be different from its predecessors due to my very different intentions with it.
The Them Series
Chronologically from Top to Bottom:
Origin of Them
Feed Them
Entertain Them
Hunt Them
Becoming Them
Guide Them
---
Cover art by Glukoloff.
Chapters (1)