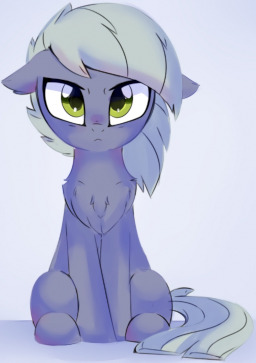 Source
Being a rock farmer is simple. You just have to move and break rocks. Couldn't be any more complicated than that. Someday Limestone Pie is going to be as good at it as Papa! Absolutely nothing can threaten this.
Nothing, that is, except Great Uncle Holder Cobblestone and his stupid boulder.
A cutie mark story for everyone's favorite grouchy pony.
---
Slightly AU because I altered the history of the Pie Farm a bit, but I was convinced by one of my pre-readers that the AU tag wasn't warranted. We shall see!
All my thanks go to NumberFifth and Serketry for their pre-reading, editing, and plot suggestions. Seriously, it helped a lot.
Cover art belongs to Aureai. Tried to get permission but received no reply. Will change it if they ever ask.
Chapters (1)