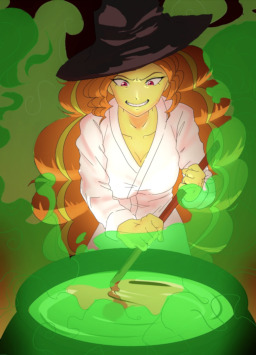 Source
This is a canon side-story to Sucker for a Cute Face.
---
When Fluttershy learns that her girlfriend is making poison in the basement, she hurries to intervene!
She never expected to discover that Adagio is a witch.
---
Written with both the permission and generous assistance of Eyeswirl the Weirded! Takes place some three months after the events of Sucker for a Cute Face. No knowledge of the story is necessary to enjoy this one.
Artwork commissioned from AmazingPuffhair. Check them out on DA!
Chapters (1)