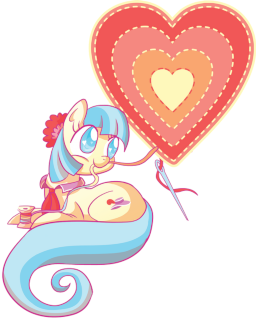 Source
Lightning Dust wants to start her own stunt team, but finding a pony able to make flight suits to her standards has been difficult. After many dead ends, she is prepared to risk Rarity For You in Manehattan. There she'll find not only what she's looking for, but the pony she never knew she needed.
---
A little slice-of-life that popped into my head and wouldn't go away. Friendshipping with a hint of romance.
My thanks to the immensely helpful ChaseIsOnTheCase and Mike Cartoon Pony for prereading.
Cover art by xkappax, used with permission.
Chapters (2)