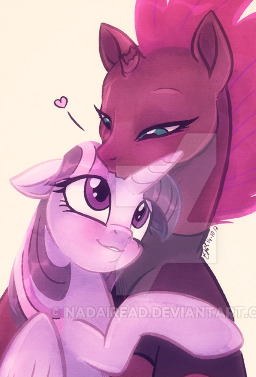 Source
Twilight was willing to forgive Tempest and move on. But Tempest felt she needed to face consequences for her actions against Equestria and asked the princesses to pass judgement. But her sentence wasn't anything she could have expected, and where it takes her even less so.
Shipping: Twilight x Tempest
WARNING: May contain some spoilers as to The MLP Movie. Nothing major, but just a heads up for people that are trying to avoid *anything* spoilery.
Traducción al español de mi fanfic por SPANIARD KIWI: La Sentencia
Chapters (1)