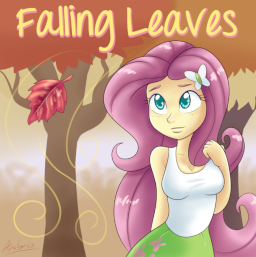 Source
Fluttershy enjoys the oneness with nature of being able to take off her clothes and spend time away from civilization, but she considers it a guilty pleasure and fears anyone else finding out. And then someone does.
* Rating is for nudity and discussion on the topic.
* No shipping in this story, which can stand alone. However, sequels will develop a Fluttershy x Sunset relationship.
Traducción al español de mi fanfic por SPANIARD KIWI: Hojas Que Caen
Chapters (5)