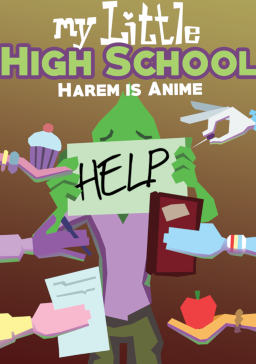 This story is a sequel to Tales of Love
---
Spike is back in another series of one shots with seven different mares, including Cheerilee, Spitfire, Gabby, Ember, Screwball and Octavia. Join Spike in the Tales of Love 2: Attack of The Shipping.
Chapter's Descriptions:
Teacher Loving: (Cheerilee x Spike)
When the school holidays finally come around, the fillies and colts couldn't be more happier. Even Cheerilee is pleased, finally having time to relax and spend time to herself. Until her plans get ruin and Spike there to cheer her up.
Dragon Code: (Ember x Spike)
Ember tells her children on how she fell in love with their father; Spike.
Chaotic Lovin' (Screwball x Spike)
Screwball have been causing too much disorder, which is a bad thing. Well thanks to Princess Celestia and her goody two shoes father, she now has to be reformed by Ponyville's town dragon; Spike.
Lending A Helping Claw: (Gabby x Spike)
A love story told through letters.
Star Struck: (Spitfire x Spike)
Hearth's Warming Eve is nearing, Spitfire wants Spike to share the holiday with her in her hometown of Cloudsdale.
Musical Taste: (Octavia x Spike)
Spike and Octavia have been together for awhile now, it started out great. But then it turn into the two arguing over every little thing either of the two do, either it be music, which place they would go to for a date.
Bonus Chapters:
Sky High: (Cloudchaser & Flitter x Spike)
Not been having to much luck in love, Spike decides to ask the two mares he fell in love with on the same day. Hoping for one to say yes, not both of them.
Chapters (8)