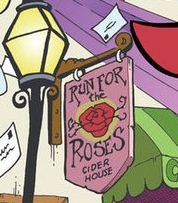 'A horse walks into a bar...'
One evening a despondent Applejack walked into Ponyville's tavern. The next morning she was gone without a trace.
In the days following her disappearance the inn's landlord recounts events in Ponyville as the town searches for its lost friend, struggling to understand why she left, and where she went.
Chapters (4)