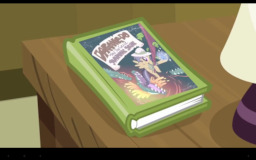 Hoofprint Publishing presents: Daring Do, coming to a town near you!
This month, Daring Do will be touring Equestria with the release of her most exciting adventure yet! She'll be on hand to answer questions about her latest adventure and sign copies of her new book. Come along and meet the intrepid explorer in person. It's an experience you'll never forget!
Tour dates: Manehatten - 16th; Ponyville - 17th; Las Pegasus - 18th; Trottingham - 19th...
Chapters (2)