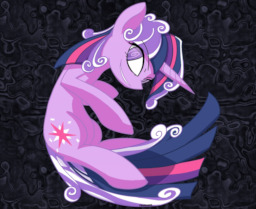 Source
"Unicorns are wonderful!"
"Unicorns are fantastic!"
"Unicorns are marvelous!"
"Unicorns are glamorous!"
"Unicorns are enchanting!"
"Unicorns are terrific!"
They also like to twist words. What would happen if you asked what they really are, without the wordplay?
Unicorns provoke wonder. They create fantasies. They cause marvels. They project glamour. They weave enchantment. But most importantly, they spawn terror.
For you see, nopony said that unicorns were good.
---
Massively A.U.
Chapters (1)