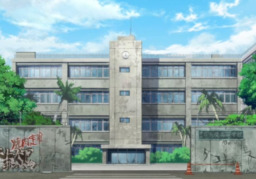 When a battle between the gangs of Saint Everfree Highschool causes the building to collapse, the students are transferred to other schools in the same or neighboring districts. Can Canterlot High survive when six of the most infamous troublemakers in St. Everfree history are transferred to their school?
Set after Rainbow Rocks but before the Friendship Games.
Pseudo-Xover with another Hasbro franchise.
Chapters (33)