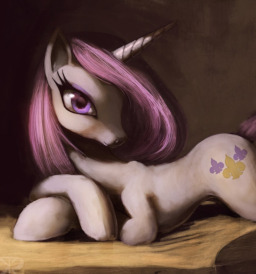 Source
Untold luxury and wealth. A place in high society. A life full of the finer things. All this and more await Fleur, but at what cost?
Now, Fleur must decide: Is love worth nothing, or is it a secret worthy of sacrifice? Can she be the mare she is and the mare she has to be?
A cipher, after all, can be anything— Or nothing at all.
---
Edited/Preread by Xepher, Winston, Noble Thought, and Jade Ring
Featured by The Royal Canterlot Library, EQD, The Royal Guard, & The Pleasant Commentator-Review Group
Cover art commissioned from Raikoh-illust
With a live reading by ABagOVicodin!
Also read by CrunchyMonkey!
Chapters (2)