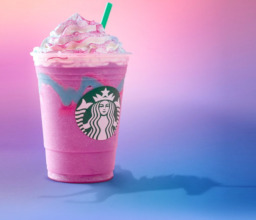 Source
Unicorn Frappaccinos are taking the world by storm, thanks to its secret ingredient – "unicorn magic".
Pinkie Pie is sure her Equestrian self could easily reproduce the drink, given the recipe, and sell a lot of them in the process. After all, who better to buy a magical drink than magical creatures?
---
A late entry to the frappaccino bandwagon. Written just for fun.
Chapters (1)