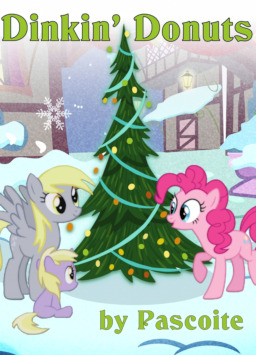 Slice of Life
---
Dinky Hooves goes out with a flawless plan for Derpy's Hearth's Warming gift. She has only to make the perfect pastry present a reality. And along the way, she'll find an even better one.
My entry for the Secret Santa Jingle-Off.
Cover art by Novel-Idea.
Featured on Equestria Daily!
And now there's a reading on Neighrator Pony's YouTube channel!