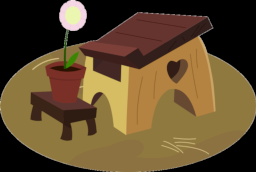 Fair or not, most classes have that one perfect student, that one little flower that the teacher can't help but adore. Cheerilee's class is no different.
Lengthened version of the third-place winner in /fic/'s first minific write-off, "What Lies Beneath."
Featured on Equestria Daily!
Thanks to Uma for critique and cover art.
Chapters (1)