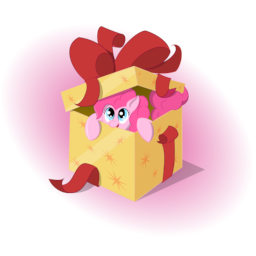 The Princesses' birthday celebration is here again, and Mayor Mare needs a scapegoat—er, trusted citizen—to handle Ponyville's gift. Certainly, deciding what to get for an ancient ruler who's seen everything will be a piece of cake. Hm, cake. Maybe that's not such a bad idea.
Third-place winner in The Write-Off Association's contest "Lonely Happiness."
Featured on Equestria Daily!
Chapters (1)