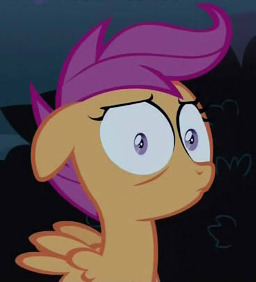 Source
Ever wondered why you never see Scootaloo around her parents? The reason is quite simple, really. It's because she's scared.
Really scared.
Author's Note:
I am a bad person.
I should really stop publishing everything that I write.
Also, here is an obligatory warning that pretty much spoils most of the story. Read it at your own peril: NOT FOALCON.
Chapters (1)