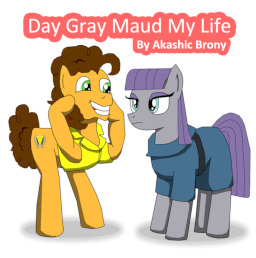 Source
Maud follows a pattern distinct from the rest of the ponies in Equestria: in different ways all of the Pie clan does. What happens though when she meets Cheese Sandwich, a pony with a vitality of spirit she's all too familiar with? Is it love?
Maud Pie x Cheese Sandwich! Rock out!
A possibly miniseries, dependent on readership.
Cover art by yours truly.
Chapters (2)