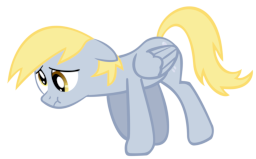 This story is a sequel to Getting Stuck
---
NOT in the "Shadow Wars" continuity, though it does use that continuity as backstory. Specifically, it would if in main continuity be set in Season 4 with all Shadow Wars.assumptions including most specifically Luna's and Twilight's past lives and Pinkie Pie's previous identity in the G3 universe (on which I was inspired by Alex Warlorn) as part of the backstory.
When a human who fell to Equestria through a dimensional portal rapes a citizen of Ponyville, Princess Twilight Sparkle is uncertain of how to handle the case, so she writes to Princess Celestia for advice. The following exchange of letters details that consultation.
Warning: this story is a very-unauthorized sequel to a rather nasty second-person story, NOT written by myself, which seems to be based on the premise that raping those caught at a disadvantage is unobjectionable. I do not endorse any of the opinions expressed in the prior work.
Note Well: The "romance" in the story doesn't involve the Human. Well, not the romance that I expect most readers to find warm and fuzzy, anyway.
Chapters (5)