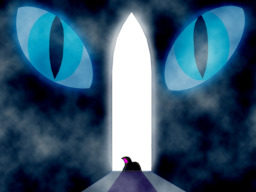 "The Night is not as forgiving as the Day."
When Twilight agrees to become Princess Luna's personal student, she discovers the hard way what Luna's Night and her Lunar Court are really all about.
This story is thematically a darker flip-side to "My Little Student", but is written so that it can read on its own. Also, while for the most part this is arguably compatible with show canon, I've turned on the AU tag anyway, just to allow myself a little elbow-room for world-building.
Chapters (14)