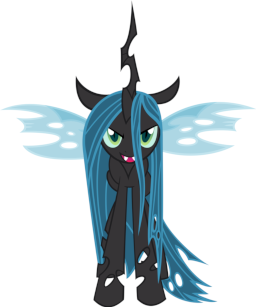 Ten years ago Falcon Lee Punch was one of the best Pegasi in the Day Guard. But then he met and married an Earth Pony, Strawberry Berry, retired from the Guard, and became the father of two fillies. Now he lives just northwest of Ponyville, on the ground, working as a courier to help support his family.
An old friend in the Guard hires him for a special assignment. Fly to Appleloosa, pick up a special package, and bring it to the Palace at Canterlot. There are rumors of hostile spies walking undetected among Ponies, so it's better to handle this privately. Not too dangerous, for an old Guardspony like Falcon Punch ...
But in a war that Equestria doesn't even know is being waged against them, there is bound to be some damage.
Takes place in the "Shadow Wars" continuity, in the summer of YOH 1481, almost 19 years before Luna's Return. Contains major elements of Phoenix_Dragon's fanon, most specifically one of his characters from the early part of Without a Hive, but is not canon to that universe.
Now with an emotionally-delicious TV Tropes page! Read it and fill the love pool -- the Changelings hunger!
Chapters (6)