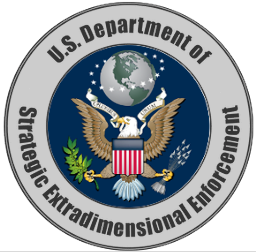 Alright, listen up and listen good because I'm only going to say this once. We are not a highly classified government organization. We do not operate above the System, over it or beyond it. Our primary objective is not to monitor, license, regulate and police extrademensional activities and beings on this great country. These interdemensional beings are not cartoon ponies from a kid's show called My Little Pony: Friendship is Magic. We do not officially exist.
You don't exist.
Got that?
...
Never heard of it?
...
Good. Welcome to the U.S. Department of Strategic Extradimensional Enforcement
---
Inspired by Tales Of The Canterlot Deportation Agency: A Typical Day by Estee.
[Warning: Tags might be added and/or removed as the story progresses]
Chapters (3)