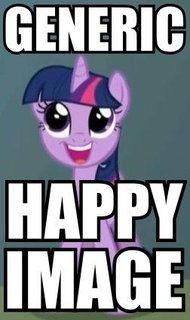 This story is a sequel to A Generic Story
---
This is obviously a sequel to A Generic Story, but this makes so little sense anyway, you don't have to read the first.
Generic the black and red alicorn OC lives a wonderful life! He's married to all the mane 6, Celestia's his lover, and he's better at magic than EVERYPONY! But when he finds out his evil twin brother Antagonist is alive, he must use all his generic powers to stop him!
For the love of Celestia, PLEASE don't take this story seriously. It is comedic. Purely. Comedic. Not necessarily a trollfic, but more of a satire.
Chapters (1)