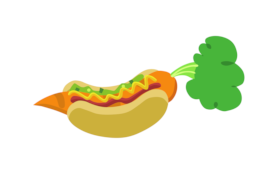 Lunchnapping! That's what it was. A brazen crime in broad daylight. The delicious carrot dog was in Spike's claw one moment and airborne the next, spirited away by a flying thief.
Now, Spike's on a mission to get back what's his. Unfortunately for him, city birds are a lot tougher than they look.
Special thanks to InquisitorM for editing the hell out of this story.
Additional editing help from Dragonas77 and Statoose - I couldn't do it without you guys.
Chapters (1)