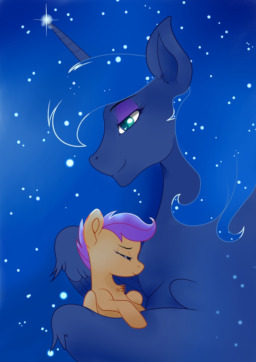 Dreams are such delicate things, and Scootaloo's are more fragile than most.
But in Equestria, dreams are protected. Sometimes a filly just needs a helping hoof to learn how to hope again.
Edited by Knight of Cerebus
Cover art by Joemasterpencil. Go check him out!
This story has a reading! Slightly older version of the story, but the reading is very well done. It can be found here.
Chapters (1)