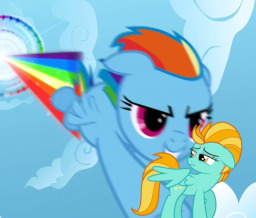 Lightning Dust's and Rainbow Dash's Wonderbolt training continues, but something is wrong. Lightning Dust hasn't been the same since she was forced to give up her lead-pony badge and both Spitfire and Rainbow Dash have taken note.
Can they turn her around?
Or will Lightning Dust's reckless behavior finally get the better of her?
Chapters (1)