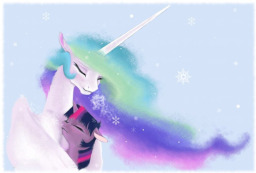 Source
Princess Celestia has been keeping a dark secret from her subjects for a very long time.
It's not an easy truth to tell, but if anyone can accept her after learning it, it will surely be her most faithful student.
Third Place Finisher in Equestria Daily's 2013 Nightmare Night Contest!
Chapters (1)