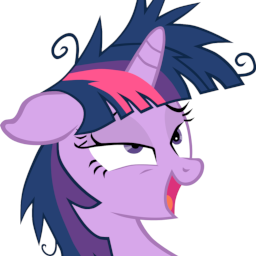 Source
Take no more than one pill every six hours.
...oops.
Rainbow Dash accidentally gives Twilight a severe overdose of painkillers. Now, she and another visitor to the library must deal with the consequences of forgetting to read the label.
Rated Teen for drug references and strong pony language (Rainbow Dash uses the "b" word).
Accepted into Twilight's Library on 3/27/14.
Partial readthrough by Emporerson
~SPOILERS~
Click here to see the five references mentioned in the A/N.
Chapters (1)