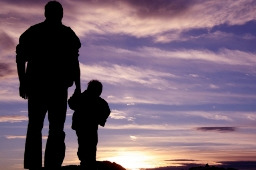 Meet Jeremy and Sam Harve. Father and son both thrown into the world of Equestria after a near death experience. When Jeremy realizes his son's life might be in danger he is willing to risk his own life to keep him safe. He meets FLuttershy a kind caring Pegasus who is willing to help take care of them both until they are able to support themselves. Will Jeremy and Sam ever find a way back home? Only time will tell.
This story contains the hardships of a single father raising a son and at points is sad other points are adorable.
This story also contains Anthro versions of ponies. If this does not appeal to you then that is your choice.
Please enjoy and comment on how you think the story is going.
Chapters (6)