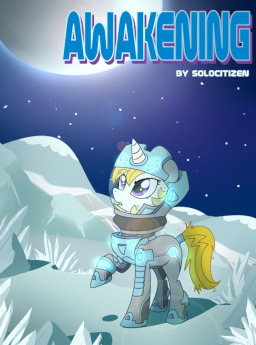 After being marooned on an icy world in unexplored space, Lumina must now face the perils of this frozen wasteland and search for some way home. But in this dark place, she discovers something that was lost to pony kind ever since the fabled Equestria sank into the ocean over 10,000 years ago. Something that will change her, and possibly the entire galaxy, forever.
Not a cross over, and not an alternate universe. This is the far future, and this has happened before.
Cover art by CSImadmax
Now in the FimFiction Gold Archives!
Now on Equestria Daily!
Now featured in Fort-Book Reviews!
Chapters (16)