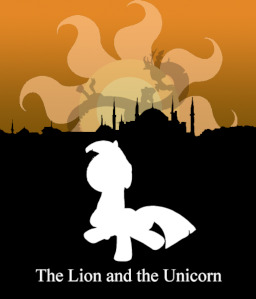 The Deserts of Aysyria have a long history with the people of this world. A history that Twilight Sparkle finds herself caught up in.
When Discord breaks free form his stone prison he seeks revenge upon the elements. Twilight, now trapped on a crazy and barbaric alien world, must find a way home in time to save her friends and Equestria.
If only that task were as simple as it sounds…
Part One of Six stories following each of the Elements as the try to find their way home.
Set before the episode "Keep Calm and Flutter On".
Thanks to OnederMan and Legofan24 for pre reading.
(Note: This fantasy story isn't set on Earth as we know it and is in no way meant to offend anyone of any beliefs, race or nationalities, no matter the similarities.)
Chapters (7)