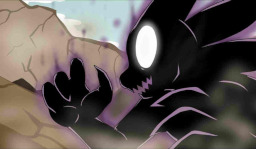 This story is a sequel to The Darkness of Love
---
Spike saved the Elements of Harmony, but a past mistake had caught up to him. He died a week later, leaving Twilight heartbroken, holding a crystal that contained half his soul from before he succumbed to dark magic.
Now, some months later, Twilight has spent her time searching for the key to bringing Spike back. With everything in place, and Cadence assisting her with Spike's resurrection, will everything go as planned, or will something falter and leave Spike half of or twice what he used to be?
Opening theme for this story is: Awoken - Sound of the Aviators
Rated 'Mature' for Violence and Sex. To see sex chapters, click on the link here.
Chapters (14)