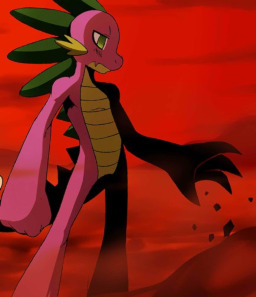 Source
This story has been riffed in Doctor and Ditzy's science theatre by Rixizu. You can find it on his user page here
Spike has been missing for three years. Why he disappeared is a mystery to everypony. What caused him to leave in the first place, and why is he suddenly back now? He's acting cold towards his old friends and won't reveal why. He's lost his love for Rarity and is treating everypony he comes across the same way Gilda did.
Opening theme for this story is: Constellations - Sound of the Aviators
Rated: Teen for language and potential sexual outcomes.
Warning: Self-harm is described in this story. If you are prone to self-harm or know someone who is and feel uncomfortable reading about the subject, then I don't recommend reading the story.
Chapters (14)